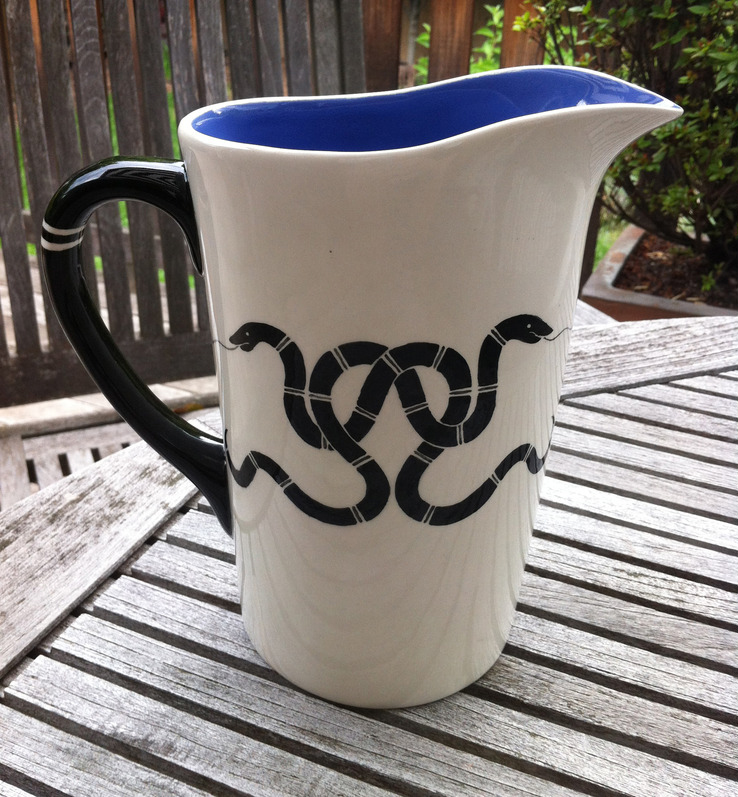 SnakeWare Pitcher
SnakeWare Pitcher
Hand Painted Limited Edition Tableware
—————————-
The snake is one of the oldest symbols in the world and is known to represent a dual expression of good and evil, creative life force, immortality, healing, and sexual passion! Let this SnakeWare pitcher bite your nesting sensibilities.
PITCHER : 8"
AVAILABLE with BLUE or RED interior. All wares are food safe unless otherwise specified.
Please use the contact page or directly email me if you would like to commission SnakeBite homewares!
----------
Packed & Shipped in US for $10 [5 business days]. Rush delivery price on request. International shipping can be quoted.